Whiteway Road - Speedwell
Mama Bear's in Speedwell comprises a Pre-school for 2, 3 and 4 year olds in Whiteway Road plus a dedicated Baby Unit (for under 2's) two doors down on the corner of Kingsmead Road.
Both settings offer a stimulating, safe and welcoming environment with resources dedicated to their age group. Enjoying and achieving is the focus throughout the day.
Children develop at different rates and the facilities of the Baby Room recognises this, with separate indoor and outdoor areas, allowing younger children to freely explore using their developing senses, as well as providing suitable stimulation for those who need to be more physically challenged.
Our Bouncy Room (two year olds) is light and vibrant with a wide range of resources to support challenges in preparation for Pre-School while ensuring that the children still enjoy the simple sense of play.
In the Pre-School Room (three to fives) children are prepared for 'big school' while still being able to enjoy exploring their surroundings at their own pace. A focus on social development and learning through discovery prevails.
We're particularly proud of our amazing Pre-school garden in which children explore the outside environment and develop gross motor skills. Learning and physical development go hand in hand.
Address details:
Pre-school and main office: 157-159 Whiteway Road, St. George, Bristol, BS5 7RW
Tel: 0117 960 6461
Baby Unit: 1a Kingsmead Road, BRISTOL, BS5 7RJ
Tel: 0117 961 0973
Meet our Nursery Manager: Emma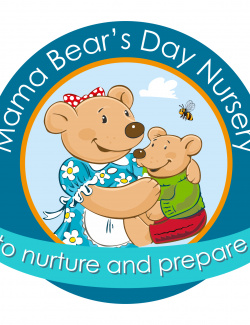 Here at Whiteway Road we pride ourselves on providing a safe, home from home environment for children to learn and grow. Our staff are passionate about giving the children in our care the very best start in life. Our nursery has fantastic indoor and outdoor areas suitable for all age ranges. Don't take our word for it come along for a tour of our nursery.
Mama Bear's Whiteway Road - Speedwell
157-159 Whiteway Road,
St. George,
Bristol
BS5 7RW
---
Are You Entitled to Free Sessions?