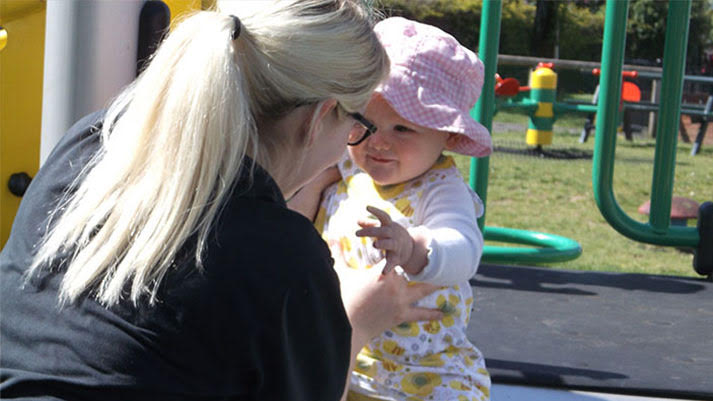 Help with Fees
---
Introduction
If you'd like your child to attend a Mama Bear's Day Nursery and Pre-school you may be eligible for assistance with the cost through a number of initiatives. Details of current schemes can be found on this page. You are welcome to talk to the Nursery Manager, or alternatively please contact Chloe or Georgina in our Finance Department on 0117 958 2030 or by email, if you have any further questions.
---
Childcare Choices
The Government's new Childcare Choices website is now live and is a useful source of information if you are looking for support with your childcare costs. Childcare Choices brings together all the government childcare offers in one place for the first time. The new Childcare Choices website makes it easy to find out what's on offer. Use the Childcare Calculator at www.gov.uk/childcare-calculator to see what offers are available to support you and your family. As well as current schemes, Childcare Choices introduces Tax-Free Childcare and Free Extended Entitlement – two new offers that are coming in 2017.
To find out more about the new and existing offers, and how they can help you, go to the Childcare Choices website today at www.childcarechoices.gov.uk
---
Childcare Vouchers
We accept vouchers from all the major and local suppliers, including Accor, Care4, B&NES, Sodexho, Faircare, All Save, Kiddi Vouchers, Early Years, Family Matters, Fideliti, Imagine/Mid Counties Co-op, Kids Unlimited, Busy Bees, Leapfrog, Bristol City Council (CIS), BAND and South Glos Council. Please get in touch if you have vouchers from another source.
---
Childcare element of Working Tax Credit
The Working Tax Credit has a Childcare element that will pay up to 70% of your childcare costs, up to £175 per week for families with childcare costs for one child and £300 per week for families with two or more children, subject to status.  Parents / carers must be working a minimum of 16 hours per week.
---
Financial support for young parents and students
Care to Learn aims to give financial support up to £5,000 per child per year to teenage parents (including dads), who want to continue their education or training, or are returning to education or training and need help with the cost of their childcare. £32 million is also available through the Learner Support Scheme to help students with childcare costs. Priority is given to single parents and those on low incomes, and the fund can be used to support the costs of any registered childcare.
For more information on help with fees for student parents, as well as lots of other useful related information visit: http://www.studentparents.org/
---
Free Nursery Entitlement for 3 and 4 Year Olds and Qualifying 2 Year Olds
Every child is entitled to up to 15 hours free nursery provision per week during term time from the term after their third birthday until  they start school. These sessions are funded by the Local Authority and are known as the 'Free Early Education Entitlement' (FEEE). Parents / carers apply for the entitlement on a termly basis via the nursery. This is a simple process which we will help you with.
In line with the Department for Education's and Local Authority's Codes of Practice Mama Bear's are offering the Free Early Education Entitlement flexibly as detailed below. Please note though that some places may be limited with availability on a first-come-first served basis.
As part of an all year round, fee-paying nursery place. In this case the first 12 hours per week (with a maximum capped hours in a single day dependant on your local authority) are free of charge for 48 weeks of the year.
15 FEEE hours per week, term time only. Three free 5 hour sessions per week, term time only for 38 weeks of the year. There is a  choice between morning sessions and afternoon sessions or five free 3 hour sessions per week, term time only for 38 weeks of the year.
12 FEEE hours per week, 48 weeks per year. Three free 4 hour sessions per week or four free 3 hour sessions per week, for 48 weeks of the year. There is a choice between morning sessions and afternoon sessions.
For more information about the criteria for two year old funding please click here or on the relevant link below:
---
Want more information?
Visit http://www.payingforchildcare.org.uk/ for the Family and Childcare Trust 's excellent guide. Includes information for all families, including working parents, families living with a disability and student parents.
---
How your fees are spent