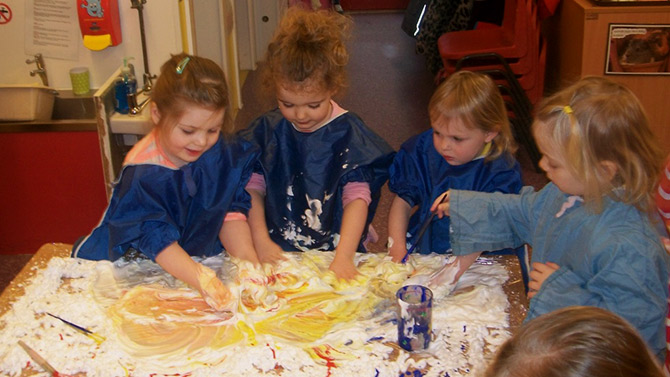 What are our aims and what are our objectives?
---
Our objective is to be a bridge between the home and school by providing the highest standards of childcare and education for babies, toddlers and pre-school children from three months until they start Reception Class.
We aim to provide a friendly, clean, comfortable and safe environment, which the children will find stimulating and challenging. At Mama Bear's enjoyment and fun are linked with discovery and learning. Staff are sensitive and responsive to the individual needs of each child.
To meet these needs we are committed to:
Delivering a service of the highest standards that will develop and improve each child's quality of life
Respecting each child as an individual, taking into account their appropriate needs
Ensuring that our service is in accordance with the latest standards for care and education
Ensuring that our staff are selected, trained* and supervised to meet the needs of the children in their care
Managing our services efficiently and effectively
Valuing partnerships with parents/guardians/carers
* all Mama Bear's staff continue their professional development through Individual Training Programmes.
The full Company Aims and Objectives document can be viewed here.