Fishponds - Thicket Avenue
Our Fishponds nursery is a wonderful purpose-built childcare setting located in secure gardens just off Thicket Avenue. The timber-built building is set in landscaped gardens designed to be full of areas of discovery and learning. Inside the nursery, there are four well-maintained rooms for nurseries catering for different age-groups with trained staff who understand children's needs and plan a variety of age-appropriate activities.
The garden is full of stimulating and fun toys that our children love playing with. We can see how fast the seeds grow in the planters or have story time under the gazebo. There are endless opportunities to make the most of being outside and to enjoy running around in the fresh air.
The nursery is ideally located in the heart of Fishponds and just a minute's drive away from the key routes into Bristol centre. There are plenty of local bus routes and the Bristol Bath Railway Cycle path can be accessed at the end of Thicket Avenue. You can find us by Hillfields Park by following the lane next to Hillfields Park Baptist Church.
This setting was formerly run by FLAG and became part of the Mama Bear's family on 1st September 2010. The nursery is open all year round (except bank holidays and Christmas Week) and welcomes all families with children from three months to 5 years old.
Meet our Nursery Manager: Adam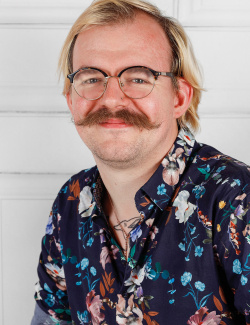 Childcare has always been present within my life, with my mum being in childcare for as long as I can remember. This opened a door for my career to begin, working my way up from an apprentice to a practitioner, from a room leader to a deputy and finally where I am today as a manger. With an ingrown focus on SEND and supporting those that have additional needs, my management style is one of leading from the front. I will often be seen in the rooms helping both practitioners and children in whatever way I can. Having been in childcare for the past 11 years in Essex and London, I have now taken the plunge and moved to Wales where I live with my fiancée. Growing up in a women centric household, I am well aware that some children will grow up with limited or no male support in place. I want to be that male support for those that have no access to it, being a male role model is all I've ever wanted to be.
Mama Bear's Fishponds - Thicket Avenue
Thicket Avenue
Fishponds
Bristol
BS16 4EH
---
Are You Entitled to Free Sessions?