Soundwell
Our Soundwell Nursery and pre-school is a fantastic purpose-built childcare setting located in secure premises on the corner of Pembroke Road and Church Road, on the old City of Bristol College's grounds behind Kingswood Leisure Centre.

The nursery under went a major revamp and expansion at the beginning of 2013 adding a brand new room for two-year-olds as well as refurbishing the purpose-built garden area. The £200,000 investment, which was part-funded by South Gloucestershire Council, came as part of an initiative to help get two-year-olds into nursery.

The nursery is now divided into three age-groups – a Baby Room for under two's, a Bouncy Room for two to three year olds and a Pre-school for three to five year olds. As you would expect from a purpose-built setting, the facilities are excellent with every detail designed to meet the children's needs (we love the low windows and free-flow from indoors to outside).

The nursery is open all year round (except bank holidays and Christmas Week) and welcomes all families.
Meet our Nursery Manager: Emma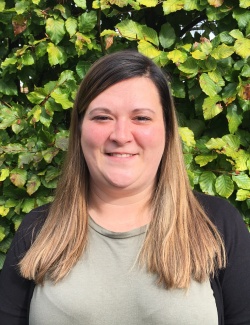 "As a team we all give you a warm welcome to our safe, vibrant, purpose-built nursery. We are committed to providing children with the best start to their education by allowing them to develop independence, encouraging them to investigate, providing lots of new experiences and helping our children create friendships. We value our partnerships with parents/guardians/carers. Our team on site have a variety of qualifications, which means we can deliver a high standard of care and education. We have a long standing staff team which is something we are proud of, the staff come to work and enjoy being part of the Mama Bear's family. We also have a effective 'Key Person' system, ensuring every unique child has a strong, secure relationship, developing those essential starting points towards the early learning goals ready for making their transitions school."
Mama Bear's Soundwell
Pembroke Road
Soundwell
Bristol
BS15 1XG
---
Are You Entitled to Free Sessions?