Hanham Hall
Mama Bear's Day Nursery and Pre-school are excited to have recently opened our newest nursery in Hanham Hall. Based just off Whittucks Road in Hanham, this nursery is situated in a beautiful building surrounded by two lovely gardens and close to two parks. We also make the most of the nearby secret garden and local allotments. This is such a fantastic environment and it really does feel like you are in the countryside!
The nursery is divided into age-specific rooms with a team of qualified nursery staff, who are dedicated to providing the very best childcare for families using Mama Bear's.
We believe this nursery is located perfectly to serve families commuting to Bristol from Bath, Keynsham and surrounding areas, as well as children living in the local community.
Meet our Nursery Manager: Hannah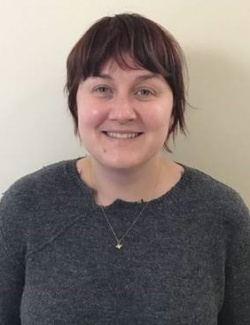 Hi, I'm Hannah the manager of Hanham Hall Mama Bears. I have worked for Mama Bears for 14 years and I have been based at Hanham Hall or 6 years. We have a long standing staff team here and its has been wonderful working with families for many years. We've been so lucky to have a setting here, as the building and grounds are truly amazing. We have large open plan rooms which are flooded with natural light with free flow access to our 2 gardens. Babies are able to access their own outdoor space, which is directly connected to the room, meaning outdoor play opportunities are endless. The garden is mostly grass with some barked areas making it nice and soft for our younger and less mobile children. The older children have a separate garden with a large grass area, with canopies to shade them in the sun, mud kitchens, sand pits and climbing equipment. We have rigorous planning procedures in place to ensure each child is truly receiving the best outcomes possible, we are also part of parentzone/iconnect, which is a touch pad based planning system, so all parents can see pictures and observations at the touch of a button. Parents can also contribute to their child's planning using the Parentzone app and with such great partnerships with parents we really can plan effectively for all children. This really is a setting you don't want to miss, and visits are welcome! Please don't hesitate to contact us for more information or to book in for a show around. We look forward to seeing you!
Mama Bear's Hanham Hall
Hanham Hall
Whittucks Road, Hanham
Bristol
BS15 3FR
---
Are You Entitled to Free Sessions?