Clifton - Whiteladies Road
Our Mama Bear's at Whiteladies Road operates our Flexi-care Booking System which is ideal for those with flexible shift patterns or freelance workers. Here are some of the key benefits of this:
• Flexible booking arrangement
• Only pay for the care you require
• No need to book way in advance
• No tie-in to set days and sessions
• Ideal for those with flexible shift patterns or freelance workers
Demand is likely to be high for these session so please contact us soon to secure your place.
The former Bristol Auction Rooms was fully converted by Mama Bear's Day Nursery and Pre-school in 2013 into a purposely designed childcare setting for children aged 3 months to 5 years on the corner of Whiteladies Road and Apsley Road in Clifton.

The interior of the building, which was open plan to allow the storage of large items for auction has been divided into separate rooms where babies, toddlers and pre-school children can spend the day having fun and learning. There is a fully secure outdoor play area and a drop-off zone in our adjoining car park for parents off Apsley Road.

It is in a convenient location for working parents and on the main commute in and out of the city centre and the building itself is perfect for the kind of home-from-home environment we aim to create. Inside the nursery is extremely spacious and our outdoor garden provides children with lots of room to put their energy to good use.

Getting to the nursery could not be easier with key transport links into the centre of Bristol on the doorstep. Whiteladies Road is a trunk route for the bus services in Bristol and Clifton Down train station is only a 5 minute walk away for parents who commute to Temple Meads or Bath.
We want to support working families as much as we can. Our opening hours are from 7.30am – 6.00pm to fit around the working day (depending on staff availability this can be extended to a longer day 7.00am - 6.30pm). We also offer half day sessions and funded places.

The nursery has been completely redesigned to be open, light and child friendly, whilst retaining original features and character.
Here are some recent parent testimonials for this setting:
"My son has attended this nursery since he was 9-months-old. He is now coming to the end of preschool. He has absolutely loved his time at Mama Bear's. He has made lots of friends and has forged close relationships with the staff. The care and enthusiasm of the staff is second to none. I do not need
to worry when he is here, as I know he is being well-loved and taken care of. They now offer a flexi-care booking system which is great for working parents. Not many nurseries offer this facility."
"Excellent individual care for children. Both of my children have been here since they were babies and we have been very happy with the care they have received. The flexible booking system is fantastic for working parents- pretty much the only one I know of that understands the challenges of full time
working parents. Both of my girls love the staff and the oldest will be very sad to leave next month."
Meet our Nursery Manager: Natalie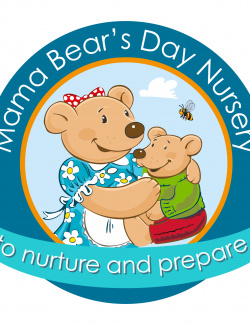 At Mama Bear's Whiteladies Road we believe that each child is unique, and we aim to cater for every child individually in terms of their needs and development. We do this through our highly trained staff creating strong bonds with the child and their families. These positive relationships allow the child to be fully nurtured and to encourage self-confidence, self- esteem, positive image and identity. Children develop life skills and form friendships through daily activities and a strong key person system, enabling them to thrive as confident and capable learners. Our nursery rooms are specifically designed by age ranges with the nursery being converted from an old church building. Each area has been designed to be a light, spacious and a stimulating environment. All play spaces have individually selected resources that are changed and rotated to follow children's interest and needs. The nursery uses the EYFS development matters framework as a guide for its planning covering the seven areas of learning outlined within the EYFS. Equally, if not more so, importantly it places each child at the centre of their individual learning journey. We actively encourage children to make choices and aim to provide children with ample opportunities to explore and learn through play. The nursery is always looking to provide all children with real life experiences where possible. Alongside the seven areas of learning the children have the opportunity, due to the diverse expertise of our staff team, to take part in specific cooking activities in our designated cooking room, learn different languages from the staff based in the preschool room and also taking frequent trips to explore the natural outdoor space up on Clifton Down. We aim to provide a stimulating and safe environment for your child to thrive in and most importantly enjoy their early care and education, so it sets a stepping stone for their future.
Mama Bear's Clifton - Whiteladies Road
St Johns Court
Apsley Road, Clifton
Bristol
BS8 2ST
---
Are You Entitled to Free Sessions?