Stanbridge - Downend
Welcome to Stanbridge Mama Bear's Day Nursery and Pre-School – a place for children to play, learn and grow.
Previously known as Bright Sparks Day Nursery & Pre-School, our Stanbridge setting has been part of the Mama Bear's family since September 2020. On 1st March 2022 we re-branded as Mama Bear's to reflect the close ties between the two organisations.
Here your child will find an inviting environment that encourages curiosity and fun. All children who come to Mama Bear's get the tools and support they need for their early years education and healthy development.
At Mama Bear's, activities are carefully designed to nurture the emotional, intellectual and physical growth of the child. Through stimulating activities and hands-on learning opportunities, children develop into bright young minds, well prepared for school and later life.
Mama Bear's offers care and education for pre-school children according to the Early Years Foundation Stage (EYFS) regulatory framework. We are registered and inspected by OFSTED. We prepare and serve a rotating menu of hot meals, snacks and drinks throughout the day and are registered and inspected by Environmental Health to do so. Staff are appropriately qualified as Early Years Educators and receive continuous professional training in areas such as paediatric first aid and food hygiene, as well as specific areas such as caring for babies, Special Educational Needs and Makaton sign language.
We provide a holistic approach to early childhood education, considering the needs of the child as a whole, both as an individual and within their peer group. Children at Mama Bear's have access to a range of learning experiences in well-equipped indoor and secure outdoor environments, enabling them to explore and experiment, thereby gaining confidence and a sense of the world around them. Once they leave our pre-school, they're fully prepared for the next stage of their young lives.
Meet our Nursery Manager: Paula Taylor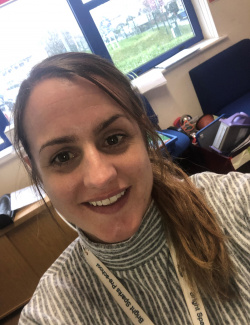 Mama Bear's Stanbridge - Downend
Stanbridge Primary School
Stanbridge Road, Downend
Bristol
BS16 6AL
---
Are You Entitled to Free Sessions?